We are motorsport and racing enthusiasts who happen to appreciate high quality motorsport art. We show automotive art from respected artists in a wide range of media, from paintings and prints, to metal sculptures and furniture.
We also carry racing apparel and automotive collectibles that are 'must-haves' for true gearheads.
We're also the easy out for holiday, birthday and special occasion gifts for the car guy (or gal) in your life. Because we're a real life physical location, unlike buying online you won't need to squint at small pics on a computer screen, you can come into the gallery and see for yourself in real life before your buy.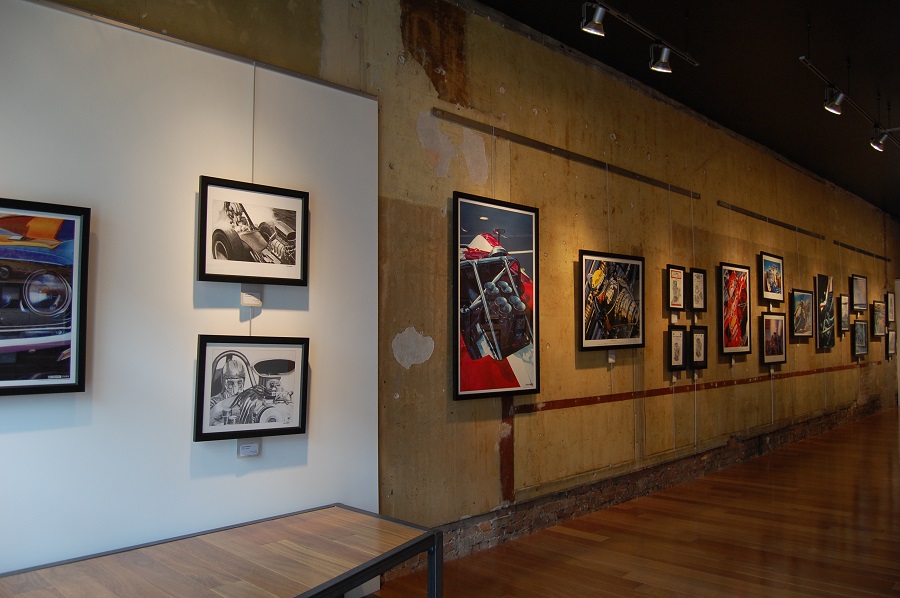 Copyright © 2013 | All Rights Reserved